Summer Camp with Little fox 2021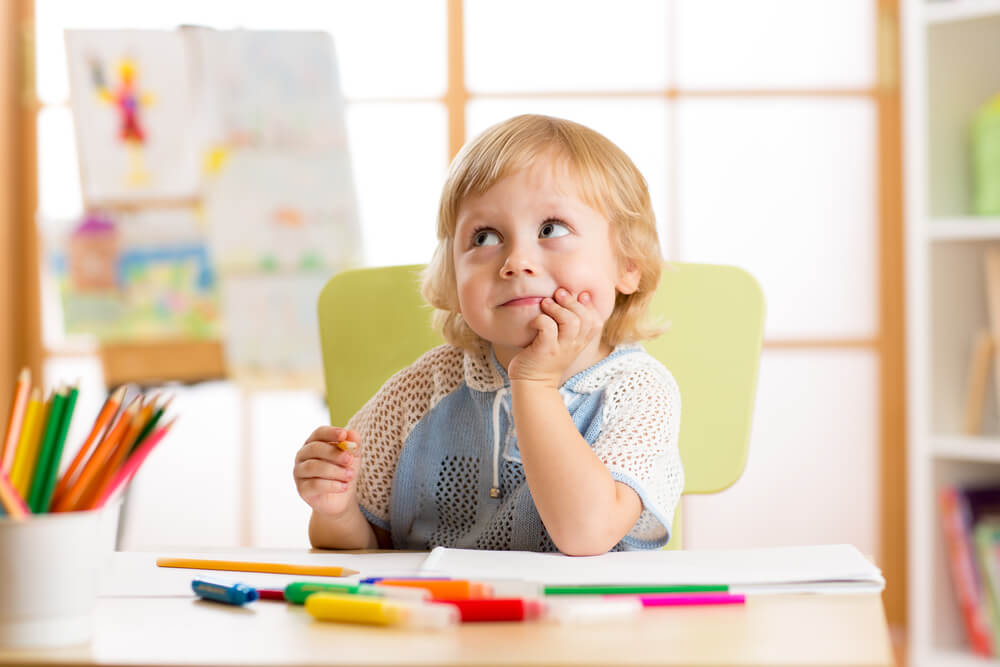 Holidays full of experiences
The Little fox team will prepare a summer full of experiences for children, regardless of whether they are 3 years old or 7 years old, they will learn a lot of interesting things and have a lot of fun. Children can look forward to creating, playing, playing sports, walking, cooking, trips, music education, swimming and most importantly great fun! And if our little foxes need it the least, they can sleep in our bedrooms every day.
For all children from 3 to 10 years
Summer camp is a Czech-English holiday camp with a rich program for preschool and school children aged 3 to 10 years.
Included in the price of the program:
Czech-English environment all day, native speakers
Air-conditioned kindergarten environment
Thematic programs under the guidance of experienced lecturers and teachers
Swimming in the pool right at the entrance to the kindergarten
Family atmosphere
Walks around and picnics in nature
Every week many trips and events – Prague Zoo, Mirakulum Park, Soběhrady Farm Park, Giraffe Funpark, Aquapalace, Aquacentrum Barrandov, Hop arena, Monkey Gym, Lego museum, Kingdom of Railways, Museum of Prague Legends, Petřín – Labyrinth, Loučeň Castle, steamer on Vltava, Planetarium, Karel Zeman Museum, Sea World, National Technical Museum, Fairytale Forest, Laser game
Small groups of up to 8 children
Program from 8:00 – 17:30
Sports programs – ball games, tennis, running, walking, athletics
Teaching and art materials, all-day food (Bionea lunches) 2x healthy snack, fruits and vegetables throughout the day, drinking regime, daily fresh juice from fresh fruit, travel, admission, transport and many other activities
How the camp goes
We will be outside with the children as much as possible and enjoy the sun and fresh air in a quiet and green part of Prague. A healthy lunch and two snacks are prepared for children. The program is very rich. Every day we practice children's yoga, we practice English in the form of games, songs and stories. In case of bad weather we have a program ready inside.
Every child is different and we are aware of it, so we divide the children according to age and we completely adapt the program and the course of the whole day to their needs.
How to log in?
You can register for the camp via email – skolka@little-fox.cz or by phone tel: 770 191 396. Then you will be sent an application for a suburban camp, which must be filled in and sent back to your email address or delivered in person to Golčova 485, Prague 4, 148 00. We look forward to seeing you.
When can I bring the baby
from 8:00 to 9:00
When can I pick up the baby
from 16:30 to 17:30
What do I need for camp?
sport shoes
slippers
comfortable clothing for interior and exterior
raincoat, umbrella
headgear, sunglasses, sunscreen
drinking bottle (signed)
swimsuit, towel

Cancel fees
check-out less than 14 days before the start of the camp is a fee of 50% of the total price of the camp
check-out less than 7 days before the start of the camp is a fee of 75% of the total price of the camp
check-out on the day of the start of the camp is a fee of 100% of the total price of the camp
Summer camp price list
Morning program from 8:00 – 13:00
CZK 3,200 including meals – "Špuntík" and "Skautík"
CZK 3,500 including meals – "Špuntík" and "Skautík"
All-day program from 8:00 – 17:30
CZK 4,200 including meals "Špuntík" and "Skautík"
CZK 4,600 including meals "Sportík"
Payment for the summer camp is due no later than 30 days before the start of the suburban camp.
Sibling discount 10% for another child.
We look forward to a summer full of adventure with your children.
The Little Fox team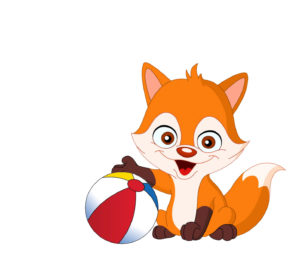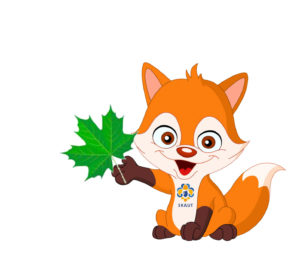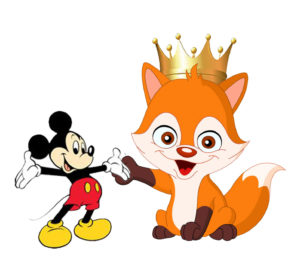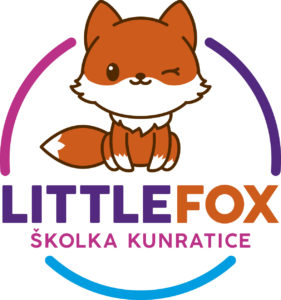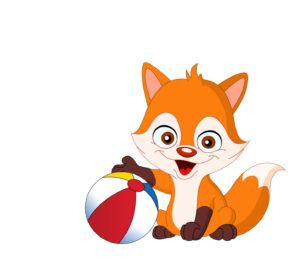 You can choose from the following terms and topics:
1. "SPORTÍK" – 12. 7. – 16. 7. 2021
OLYMPICS
At the camp, we will focus on general sports development with children in a fun way, every day the children will try a different sport and will experience a lot of new experiences. We will light the Olympic flame and children will try tennis, basketball, swimming, hockey, volleyball, running, gymnastics, ball topping, jumping, archery and much more. The camp is accompanied by a camp-wide game – in which young athletes try out many traditional and non-traditional sports and games. Beginners and more experienced children can participate in the camp.
2. "SKAUTÍK" – 12. 7. – 16. 7. 2021
PIRATE TRIP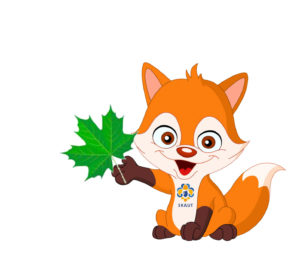 A ship used to navigate the sea waters. Thanks to six sails, it was as fast as the wind. But a black flag with a skull and crossbones fluttered over the main basket. It was a dreaded pirate ship called the Black Pearl. In her heyday, Black Pearl disappeared as if she had fallen into the ground. The pirates aboard the ship had never seen booths of loot anywhere, and they had no idea where the chests of gold, silver, and gems were hiding. The ship always appeared suddenly and disappeared with the crew. But we know that she appeared on five islands, where the Black Pearl crew had to pass the BIG TEST to obtain a treasure that no one had ever seen.
3. "ŠPUNTÍK" – July 26 – July 30, 2021
FROM TALE TO TALE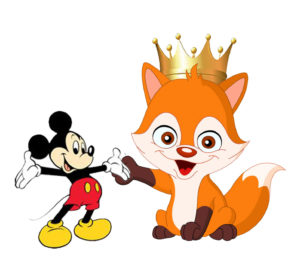 Every day we meet a Disney fairy tale that takes us into a magical world in which we will be able to acquire new knowledge and skills. We will sail at sea with the brave sailor Vaiana, who will also introduce us to the exceptional culture on the island of Maui. Aladin and I will fly on the magic carpet, help us track the lost spotted puppies and we can all guess what the little boy Pinocchio will advise us. Our heart will definitely win the brave rabbit cop Judy Hopkavá and her fox friend. The beautiful Elsa will guide us through a magical forest and with Hira and Baymax we will learn to build robots.
4. "SPORTÍK" – 2. 8. – 6. 8. 2021
SPORTS AND DANCE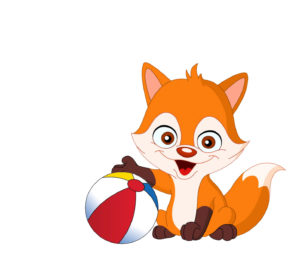 Sportík is focused on exercise and dancing, children can look forward to gymnastics for beginners and advanced, interesting aerobics choreography, ballet training for girls and hip hop for boys, fitness training, trampolines, zumba, yoga for children and many other forms of dance. Children will also try many sports such as tennis, football, archery, running and basketball. In addition to exercises, we will also be looking for our Star dance and we will collect medals in a camp-wide game.
5. "SKAUTÍK" – 9. 8. – 13. 8. 2021
JOURNEY AROUND THE WORLD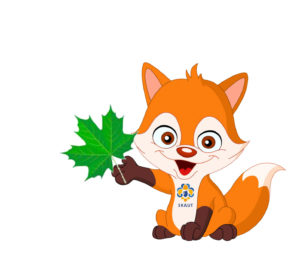 During the week, we "travel" to five continents of the world. Every day we visit a different continent, about which we always learn some interesting facts, peculiarities and customs. We will develop creativity and in addition we will have a lot of games and sports matches. There will also be a trip to nature and for animals.
6. "ŠPUNTÍK" – July 26 – July 30, 2021
TRAVELING WITH ANIMALS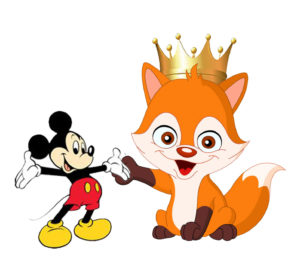 Animal watchers are considerate, patient and just not afraid of anything. They have a special card where they carefully write down everything they have learned and researched. Will you be one of them? We will follow in the footsteps of animals in Africa, greet our friends at the North Pole and there will be no shortage of animals that live around us – whether up in the air or down underground. Each of them is no less important for the right observer. So come pack the essentials and we look forward to what we will experience together!
TERMS:
date: 12. 7. – 16. 7. 2021 – "SPORTÍK" OLYMPIC GAMES
date: 19. 7. – 23. 7. 2021 – "SKAUTÍK" – PIRATE EXPORT
date: July 26 – July 30, 2021 – "ŠPUNTÍK" – FROM A FAIRY TALE TO A FAIRY TALE
date: 2. 8. – 6. 8. 2021- "SPORTÍK" – SPORTS AND DANCE 
date: 9. 8. – 13. 8. 2021- "SKAUTÍK" – JOURNEY AROUND THE WORLD
date: 16. 8. – 20. 8. 2021- "ŠPUNTÍK" – WANDERING WITH ANIMALS