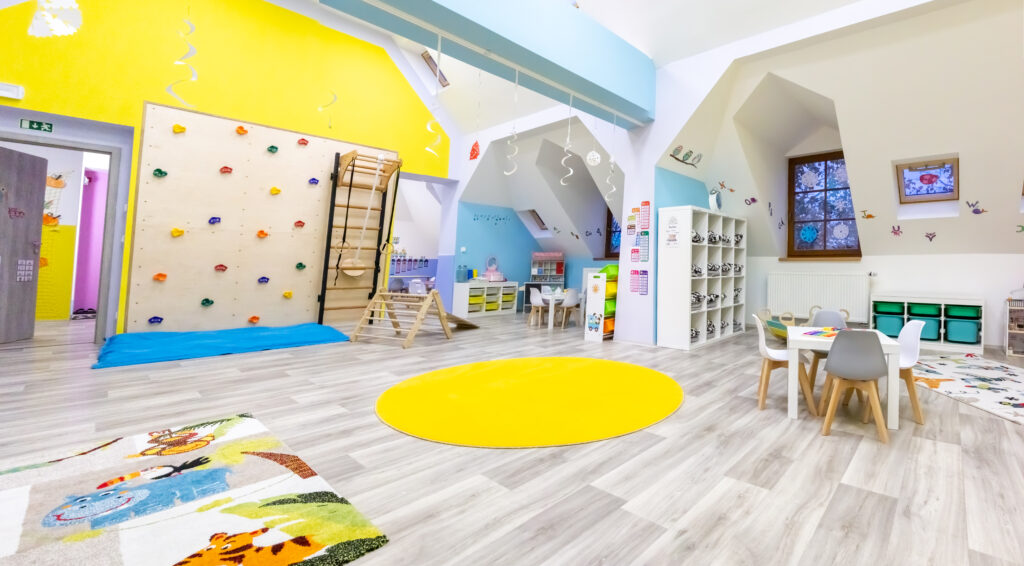 Little Fox Kindergarten – Kunratice
Little Fox Kindergarten is located in the beautiful surroundings of the Kunratice fortress, which is the main landmark of Kunratice. Adjacent to the fortress is a baroque park with a large castle garden, this park provides children with long walks in nature. There are playgrounds, gazebos, a large number of benches, a picnic area with a public fireplace and a nature trail with a forest theme. The kindergarten itself has a large garden with a playground directly in the building with an area of 550 m2, where we prepare a lot of outdoor activities for children throughout the year. In kindergarten, we deepen what we consider essential in today's world, to create an environment where children live a happy and playful childhood in harmony with nature. Little Fox Kindergarten is equipped with modern and exclusive aids and materials. Children are provided with all the care, gentle and individual approach of teachers.
In Little fox kindergarten, children are divided into four classes, usually according to age – kittens from 2 to 3 years, foxes from 3 to 4 years, lion cubs 4 to 5 and owls from 5 to 6  years . As we consider English to be a universal world language, we believe that it needs to be mastered as soon as possible, preferably in early childhood and preferably in a natural English-language environment. That is why we are a bilingual international kindergarten focusing on the English language. There are 2 teachers in each bilingual class. One pedagogue for children speaks Czech and the other educator speaks English. Children have several school activities to choose from as part of the tuition fee, such as playing the guitar, playing the keyboard, playing the flute, dance and sports club, children's yoga, swimming (swimming pool directly in the building), tennis, art education, rehabilitation and breathing exercises. . The teaching is chosen according to the possibilities of the child in the form of a game and is connected by a story and a fairy tale. We pay attention to the individual approach, so in our kindergarten there is one teacher for every 7/8 children. We try to find our own potential in each and develop it, because each child is his own. We are not a kindergarten that "only cares about your children" – we are people who take your children for granted and so we also take care of them.